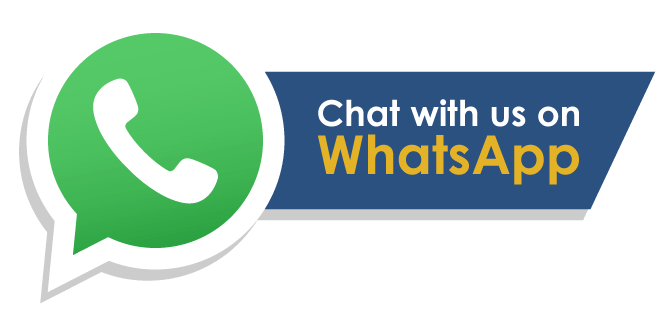 Loan Against Car
Easy EMIs
Doorstep Service
Get Lowest Interest Rates
Know more
CLIENT SPEAK
Toyota Innova
Sold on: 15 August 2014
I had really an awesome and wonderful introduction with TSM. It's assured that to sell a vehicle, I think this could be an appropriate place for anyone, I hope.
Praveen Manthiramoorthy
Maruti Ritz
Bought on: 12 September 2014
Thanks for the Support Team TSM! I bought a silver Ritz petrol car and I am very happy by the way your Staff responded to me during the chain of communications and vehicle delivery. I am very happy with the performance of my ritz. I have started recommending my friends to TSM for used cars. Keep up the good work.
V. Leela Kumar
Maruti Swift
Sold on: 22 October 2014
I had a very good experience selling my car through TSM. I researched the market for a month and this was the best offer I got. The transaction also happened very quickly. Thank you TSM!
Karthik
Ford Figo
Bought on: 10 November 2014
I purchased my car though TSM last month. I am happy that I got a car I liked and at a price I liked as well. Coming to TSM, I have slowly changed my mind set about buying used cars.
Murali
Hyundai Verna
Sold on: 18 January 2015
My first conversation with TSM gave me the confidence that I am selling my car through a reputed source. They educated me on how to assess a used car and explained me on how they derived at a selling price. I can undoubtedly say that TSM is the place to go for trading used cars
Sasi
We have dealt with TSM for over 18 years now. We have been trading in our cars for new or newer vehicles regularly over these years. It has been a completely hassle free experience. More importantly, the documentation is clear, clean and very legal.
Kishore S.N.
Vice President.
Triad Software Pvt. Ltd.
Read More
My association with TS Mahalingam and Sons is more than a decade. It has always been my 'one stop' solution for buying a used car. I have always found that TSM's advice is tailor made to your needs. Mr Ravishankar and his staff are always courteous, honest and support you far beyond the purchase.
Sasi
Dr.V.Sripathi MS, MCh, FRACS
Senior Consultant Pediatric Urologist and Robotic Surgeon
Apollo Children's Hospital
I wish to share my experience and feeling in dealing with TSM. The team of persons make you comfortable and at ease during the transaction. One would feel at home. They prove to be responsible and that exhibits their TRUST in action.
Best wishes
R Raman
The Ambassador car is not just any car - it is a car that carries a lot of childhood memories for all those who grew up in the 70s and 80s and the 90s in India. The iconic car brand, best selling car in India for over 3 decades, slowly faded away into oblivion with the onslaught of the smaller, sleeker cars. The car has been out of production since 2014. Hindustan Motors has gone a step further and sold the brand to the French carmaker Peugeot for a paltry $12 mn. It is not known whether Peugeot plans to revive the brand name in a new car. We take a trip down memory lane to recall the precious moments that the Ambassador has defined for us.
Long Family Trips in the Amby
If you had lived in India in the 70s and 80s, you surely would have made a trip with your family in an Ambassador car. Most likely with 8 family members packed in. Little kids sitting on laps of elders. Windows down and air ruffling your hair. Memories were made in that car. The Ambassador was popular for family trips because it was spacious. The front seat was a continuous one and not a two seater like the cars of these days. It would hold 3 people comfortably and 4 was common. [caption id="attachment_434" align="alignnone" width="1200"]
Ambassador -Trusted car for long drives with family[/caption]
Ambassador Taxis
The common people took the bus and tonga while the privileged took the Ambassador taxi everywhere. The yellow and black taxi was ubiquitous before the days of Uber and Ola. It was even crowned the "Best Taxi in the World" by the BBC show Top Gear in 2013. Even in the 90s, private taxi operators chose the stodgy Ambassador for its sturdiness and Diesel powered engine. The car was even being exported to neighbouring countries to be used as taxis. [caption id="attachment_436" align="alignnone" width="1200"]
Ambassador taxis - large enough for the extended family and their luggage[/caption]
The Ambassador Fleet
The big fat white Ambassador was favoured by the Babus and corporates too. The CxOs of companies got an Ambassador with a little screen that slid on a spring that stretched across the back seat. The screen signalled power and elitism. Chief Ministers and their convoys moved with a few dozen Ambys in succession that showed off power and aggression. Come to think of it, there was no other car that could denote power as well as the Amby. [caption id="attachment_437" align="alignnone" width="1200"]
The Ambassador Fleet - favoured vehicle of companies and Government officials[/caption]
The end of an era
Towards the end of the millennium, when Prime Minister Atal Behari Vajpayee switched to a reinforced BMW the Amby was truly abandoned. It signalled the end of the road for the car maker Hindustan Motors. Sales had started to decline steadily with the competition from the small and affordable Marutis and the sleek and smooth Hondas. Hindustan Motors finally decided to draw the curtains on manufacture in 2013, when the sales volume had dropped to a meagre 2000 vehicles. [caption id="attachment_435" align="alignnone" width="1200"]
End of the dominance of the Ambassador[/caption] The Ambassador is an example of how resistance to change with time leads to decline. The iconic brand saw little changes in its design and performance in the three decades that it dominated the market. The market was waking up to its performance issues when they were exposed to better technology. The Amby even failed to pass emission control in 2011 when new norms were announced. Hoping that the car and the brand will see some kind of revival under the new ownership of Peugeot.
0 | 16.02.2017 09:17 AM | PRIYAPARTHA
Do you feel like a driving legend if a certain song comes on the radio? Do the driving Gods give you some of their powers if they hear a song through your ears? Maybe you feel like going the extra mile with the backing of the perfect song playing "thump thump" on the car stereo.  We present to you, a countdown of 7 of the greatest car stereo songs ever, meant to be played on your car hi-fi. The topic of these songs aren't necessarily about driving but they capture the feeling of a lone driver on a long drive perfectly in their rhythm and soulfulness.
This track from the Eagles' debut, self-titled album, is their first ever song. Put it on the radio and you just feel like cruising slowly to nowhere. No worries - just you and your car, on a drive. Glenn Frey's calm vocals make you want to drive and drive on endlessly. It entered the Billboard Hot 100 on May 1 1972, peaked at no.12 on the chart and is listed in the 500 Songs that Shaped Rock and Roll.
[caption id="attachment_417" align="alignnone" width="1200"]
7 Greatest Car Stereo Songs - Eagles - Take it Easy[/caption]
The start of this song says it all-
Get your motor runnin' Head out on the highway
. Although this is a biker's anthem, the song works well for cars as well. This song just makes you want to pull into the fast lane and overtake the car ahead. Originally produced for the 1969 movie Easy Rider but has been featured in many movies and commercials - especially the Ford Cougar commercial featuring Dennis Hopper.
[caption id="attachment_418" align="alignnone" width="1200"]
7 Greatest Car Stereo Songs - Steppenwolf - Born to be Wild[/caption]
Another great driving song. This song is about the relation between a man and his car. An open road, a car and a driver. These are the essential ingredients for happiness. This song was released in 1972 in the album Machine Heads which also contains the hit song Smoke On The Water. The best part of this song is the smooth guitar solo by Ritchie Blackmore and the vocals by Ian Gillian which help boost your confidence, while driving
.
[caption id="attachment_419" align="alignnone" width="1200"]
7 Greatest Car Stereo Songs - Deep Purple - Highway Star[/caption]
This song is a classic among rock lovers. The smooth words to this song just makes you want to slow down and get back into your lane after listening to Born To Be Wild. This song is one of Petty's greatest hits and peaked at no.7 on the Billboard. This song does not reference any driving, but it does reference roads in the Los Angeles area, where Petty grew up. [caption id="attachment_425" align="alignnone" width="1200"]
7 Greatest Car Stereo Songs - Tom Petty - Free Fallin'[/caption]
This is a classic highway song for those long highway trips where your life does become the highway. This song topped at no. 6 on the Billboard in 1991 when it was released. Tom Cochrane says that this song was influenced by his trip to Africa at the time  There's a lot of influence in the lyrics of these iconic song. [caption id="attachment_421" align="alignnone" width="1200"]
7 Greatest Car Stereo Songs - Tom Cochrane - Life is a Highway[/caption]
If you are looking for a hard rock anthem to keep you company on your drive, look no further than AC/DC's Highway to Hell. You play this song when you want to zone out the world. It seems as if time slows down when you hear this song. The killer opening riff by Angus Young is one of the most recognised in the world. It almost sounds like an engine starting up and revving. Play in this high volume and get on that long long drive. [caption id="attachment_422" align="alignnone" width="1200"]
7 Greatest Car Stereo Songs - AC/DC - Highway to Hell[/caption]
We finally come to number one - it was a no-brainer actually, as this song is undoubtedly the greatest driving song of all time. This song makes you want to rev up  that engine with speeds entering the triple digits and the vocals of Freddie Mercury keeping up spectacularly. This song was released as a part of the album Jazz in 1978 and as a single in 1979. Don't stop now that you are having a good time listening to all these great songs. [caption id="attachment_423" align="alignnone" width="1200"]
7 Greatest Car Stereo Songs - Queen - Don't Stop Me Now[/caption] Now that you have your playlist ready, maybe its time to pick a car with a super stereo system to play these in. We select the best cars for you based on your needs and the add-ins you desire. Read our
blog on car add-ins
that are cool and must-have.
0 | 06.02.2017 08:25 AM | PRIYAPARTHA
India is an automotive giant in the making. Producing about 24 million cars every year and growing at 2-3% annually, the market is full of promises for manufacturers. Luxury Cars have also been selling like hot cakes with
Lexus
also announcing its entry in 2017. But this was not always the case. Until the turn of the new millennium, for various reasons, India was not seen as a destination for fast cars. We have missed out on seeing some beauties on our roads and here is a list of 6 cool cars that never made it to India.
6. NISSAN SILVIA
To start the list, we have the beautiful Nissan Silvia. It was made from 1974 to 2002 during which time, Nissan did not even think of getting it to India. Nissan thought that a 240 HP Rear Wheel Drive Sports car wouldn't work in India. They could have tried to turn it into a Sedan while retaining the bonkers SR20DET engine and the superb 6-Speed Manual gearbox. It had a superb chassis and a 260 km/h top speed. [caption id="attachment_404" align="alignnone" width="1200"]
6 cool cars that never came to India - Nissan Silvia[/caption]
5. FIAT 124 SPIDER
Designed by the legendary Pininfarina Designs of Italy, this iconic small car never came to India. The original model was manufactured from 1964 to 1988. A newer version has been unveiled by Fiat, which is also not on the Indian market, but shares nothing with the old car except the name and the engine layout. The old model gets our thumbs up for being a fun small car although it was not a particularly fast car with a 1608 cc engine producing 110 HP. [caption id="attachment_405" align="alignnone" width="1200"]
6 cool cars that never came to India - Fiat 124 Spider[/caption]
4. MITSUBISHI LANCER EVOLUTION SERIES (I-X)
The Lancer Evolution was a sedan made by Mitsubishi during the period of 1996 to 2016. It may look like a sensible car to most people but beware! As soon as you turn the ignition key, you shall unleash a 400 HP All Wheel Drive monster that will eat your left eyeball for breakfast. Driving an Evo can be intimidating at first but as you slowly tame the beast, you shall be rewarded with huge controlled power slides and the grin on your face shall rival a kid in a candy store. Mitsubishi tried to make up for this great loss by giving us something called the Lancer Cedia which was also a good car but nowhere near its big brother. Unfortunately, this car, with a turbo the size of Tokyo, was discontinued last year. [caption id="attachment_406" align="alignnone" width="1200"]
6 cool cars that never came to India - Mitsubishi Lancer Evolution Series[/caption]
3. SUZUKI CAPPUCCINO
This tiny pocket rocket was made by Suzuki from 1991 to 1997. It only had 64 HP coming from a tiny 660cc engine and weighed an extremely light 700 kg. The lightness combined with the power output gives it the same power to weight ratio as a 1964 Ferrari Dino. It was launched only in the European, American, Australasian and Japanese markets. It had exceptional handling and a well-spaced manual gearbox. [caption id="attachment_408" align="alignnone" width="1200"]
6 cool cars that never came to India - Suzuki Cappuccino[/caption]
2. TOYOTA MR2
The Toyota MR2 was a
M
id-Engined,
R
ear Wheel Drive,
2
Seat coupe manufactured from 1984 to 2007 and sold almost everywhere except the Indian subcontinent. It was compact, light and sporty with a 1.6 l four cylinder engine. At this point of time in India, Toyota was busy launching the Qualis alongside the Corolla and Camry Mk 3 - detect a pattern there? Why Toyota? Why didn't you bring this gem to India? [caption id="attachment_407" align="alignnone" width="1200"]
6 cool cars that never came to India - Toyota MR2[/caption]
1. HONDA S2000
Finally, we come to the great Honda S2000. Number one on this list and our personal favourite. It was a great success in the markets of Japan, Europe and America. The Honda 2000 was  manufactured from 1997 to 2007. It had the unmistakable Honda VTEC engine which produced 250 HP transmitted to the rear wheels through a Six-Speed manual Gearbox. What was Honda doing in India at this time? Well, they were busy at work trying to put together the City ZX - a great car but nowhere as cool as the S2000. [caption id="attachment_409" align="alignnone" width="1200"]
6 cool cars that never came to India - Honda S2000[/caption] Well, there you have it. A list of some of the best pocket friendly and fast cars the world has ever seen. As you may have detected, most of these cars are Japanese, that is because no other country in the world does fast and frugal cars better than Japan.
0 | 02.02.2017 05:49 AM | PRIYAPARTHA